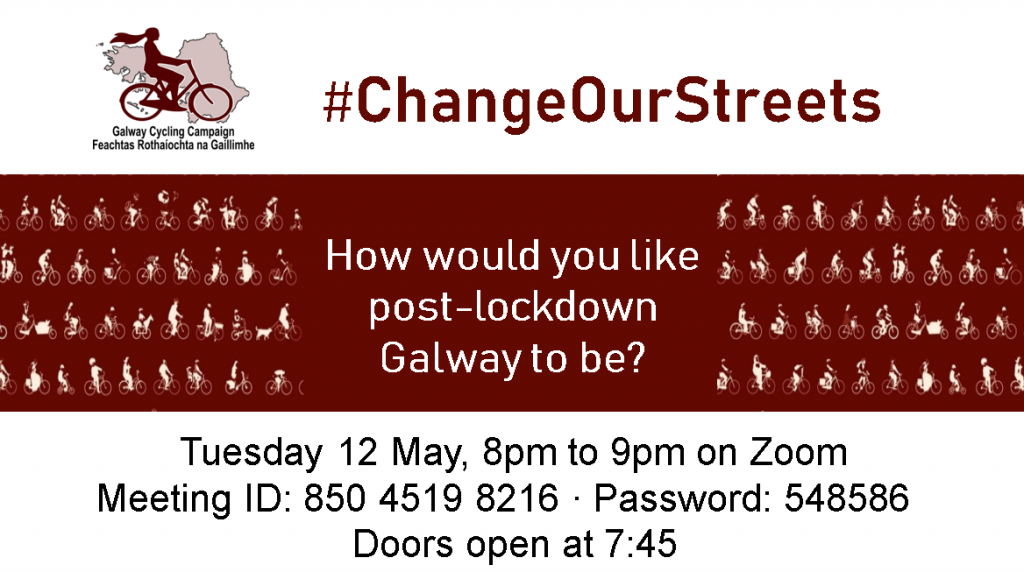 How would you like post-lockdown Galway to be?

Galway Cycling Campaign will host our first public information meeting via Zoom tomorrow evening, Tuesday 12 May at 8pm, to crowdsource ideas for our 'Change Our Streets' open conversation with Galway City Council.

Tuesday 12 May, 8pm to 9pm
Join Zoom Meeting
Meeting ID: 850 4519 8216
Password: 548586

'Doors' open at 7.45pm.
'Drinks' afterwards until 10pm.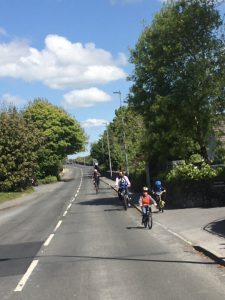 We will give an update about the #ChangeOurStreets campaign and we also want your specific suggestions to improve Galway city to facilitate social distancing in residential, recreational, retail areas.
We have ideas – and we want more!
Please test your technology in advance. We are not in a position to give tech support.
We will gather specific suggestions of areas to improve and submit these to Galway City Council. This will deepen our conversation on how we can together 'Change Our Streets' to protect the physical well-being and mental health of all residents of all ages and all abilities, especially the very young and those who are vulnerable.