Galwegian and road engineer Conor Geraghty will be a guest speaker at a special online webinar tonight, Thursday 17 September, to discuss 'The Art of the Possible: The Coastal Mobility Route' with two of his colleagues from Dún Laoghaire-Rathdown County Council, lead architect Bob Hannan and Robert Burns, Director of Services.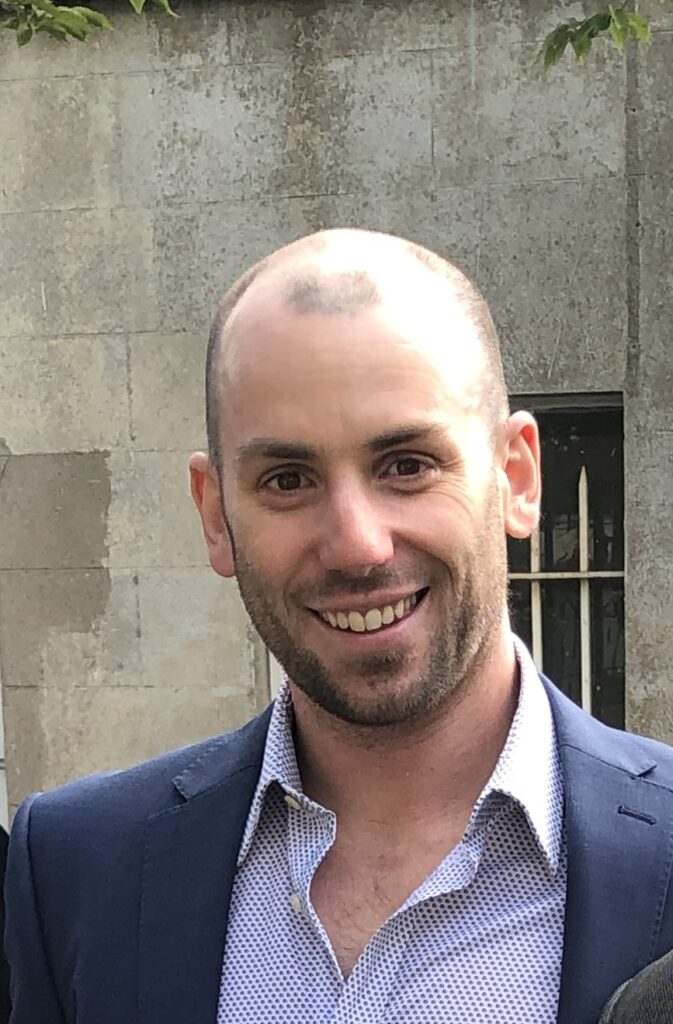 The Coastal Mobility Route in dlr connects the five south Dublin villages of Blackrock, Monkstown, Dún Laoghaire, Glasthule and Dalkey and has become an inspiration for many with the quality of its design and build.
The dlr council radically reimagined the five urban villages as havens for people walking, wheeling and cycling as they lacked space for people to queue while social distancing.
Now with wider footpaths and more on-street tables and chairs, people are coming to these places, lingering, and spending money in local businesses, cafés and restaurants in the town centres.
Last weekend, there was a 230% increase in people on bikes cycling along the coast at Dún Laoghaire compared to a similar weekend last year.
The Coastal Mobility Route has witnessed an increased diversity in the type of people using the two-way mobility route including motorised wheelchairs, families with cargo bikes, and other bicycles adapted for people with disabilities.
Conor Geraghty of Crestwood, Coolough Road, is the Technical Design Lead. A graduate of NUI Galway in mechanical engineering, he switched to civil engineering after a year in Australia. He has worked with dlr since January 2008.
Conor cycled to school everyday down the Dyke Road to St Patricks' primary school in the city centre. As a student in the Bish, he made the journey four times daily, returning home each day for lunch.
As well as supporting business, a local primary school is also benefiting from the protected two-way mobility route. "Scoil Lorcáin is the school closest to the coastal route," says Conor. "The school has more people cycling now than they can accommodate in their bike parking, which is a direct result of the route. Parents and grandparents collect their kids and grandchildren by bike. Lots of children aged 8, 9 and 10 years cycle independently along the route."
Lead architect Bob Hannan will be familiar to Galway audiences as he was a special guest speaker at Architecture at the Edge in 2019, Galways' annual weekend celebration of exceptional architecture in the West of Ireland.
Roscommon man Robert Burns is Director of Services in dlr. Previously, he was a senior engineer within that council, and prior to that was an engineer in Clare County Council. He is familiar with the challenges faced by urban and rural communities to provide better walking and active travel facilities.
Event organiser Síle Ginnane of Better Ennis is delighted that there's interest from people in Galway in the event. "Everyone is welcome. Covid-19 has brought its many difficulties, yet webinars and the dlr Coastal Mobility Team show what's possible in challenging times. We're delighted that Conor's fellow Tribes people are interested in attending. We hope that dlr can inspire communities along the west coast to develop attractive mobility routes and open up access to our towns and villages so they can thrive again."
The webinar takes place at 8pm on Thursday 17 September at 8pm. This event will be of interest to people curious about healthy cities, urban design, active travel and creating liveable places.
Free tickets are available on EventBrite for the event 'The Art of the Possible: The Coastal Mobility Route' which is organised by Better Ennis.