Save some August dates in your diaries for Family Cycles in Oranmore, Renmore and Knocknacarra.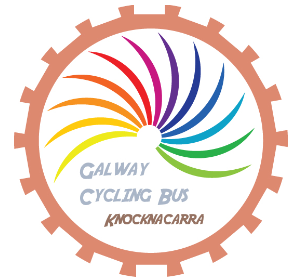 The Galway CycleBus is delighted to announce that they will organise three Family Cycles in August in Oranmore, Renmore and Knocknacarra.
Communities all over the city and county want to establish cycle buses in the absence of safe and protected cycle ways to schools. These family cycles will hopefully make connections between parents and encourage them to establish cycle buses in their own areas.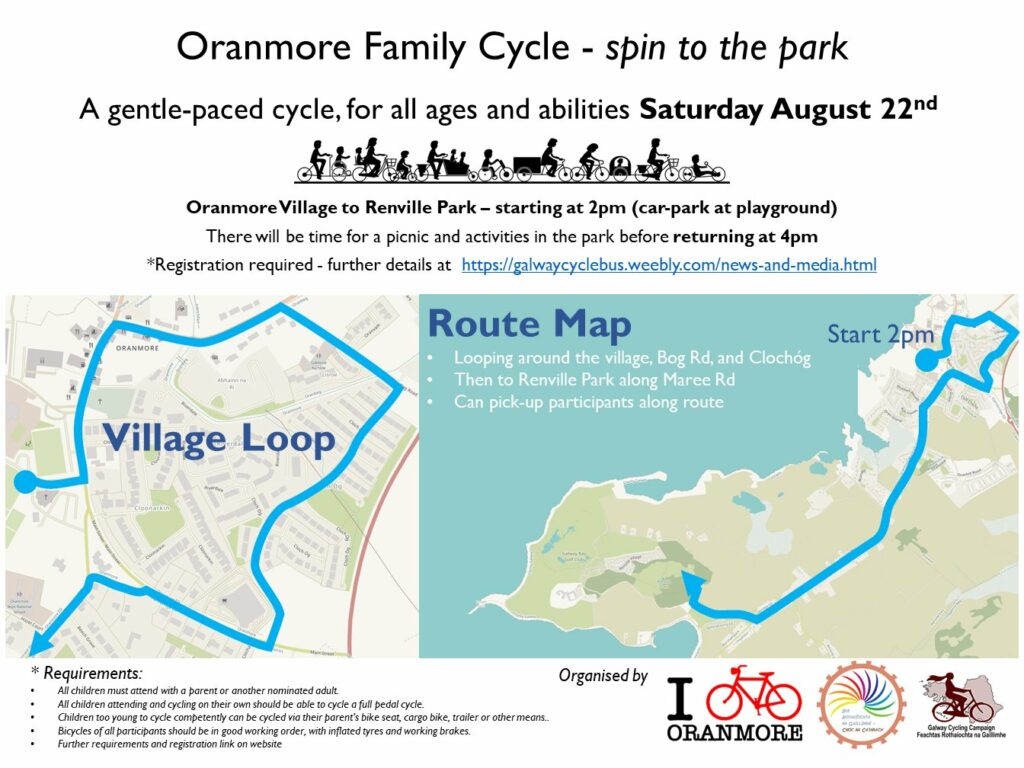 In Oranmore on Saturday 22 August, the family cycle will tour the village and take the Maree Road out to Renville Park for a picnic and games.
In Renmore on Saturday 5 September, a family quiz will be followed by a spin around the residential and amenity areas, and will conclude with a trip to the beach in Ballyloughane for fun and games.
In Knocknacarra (date TBC), a family cycle around the neighbourhood will finish with a treasure hunt in Barna Woods.
Parents, schools and local businesses are invited to get involved and contact the Galway CycleBus at [email protected] or on social media.
These events coincide with the Cycling Rural Collective's campaign to 'Get to School on Your Own Fuel'.