UN World Bicycle Day took place on 3 June 2020, exactly four weeks to the day that we sent our 'Change Our Streets' Open Letter to Galway City Council Executive. Cycling for a safe Covid-19 recovery and beyond is on our minds. #ChangeOurStreets has made significant progress and continues to gather momentum across the city and county, as well as towns across Ireland. Galway is on the verge of becoming an easier, safer, more pleasant place to cycle.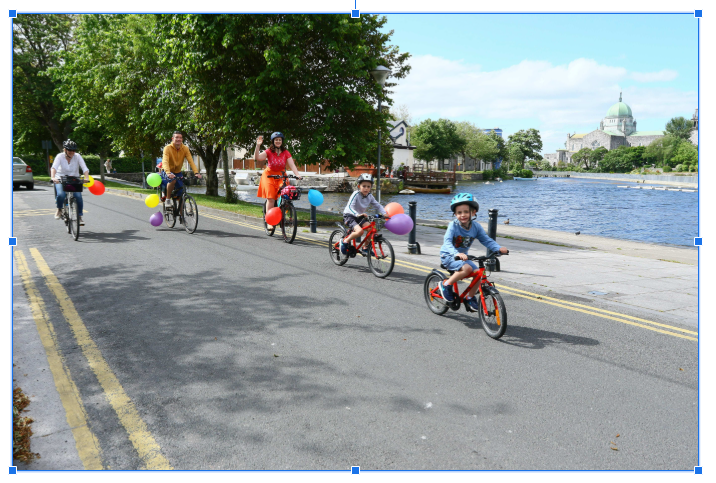 Momentum for More Space and Less Speed
Cycling has rebounded faster than any other transport mode during coronavirus and the easing of Covid-19 restrictions. The bike boom is seeing sales of bicycles soaring across the country.
The 'Change Our Streets' movement continues to gather momentum. The principes of More Space and Less Speed are gathering significant public engagement and support.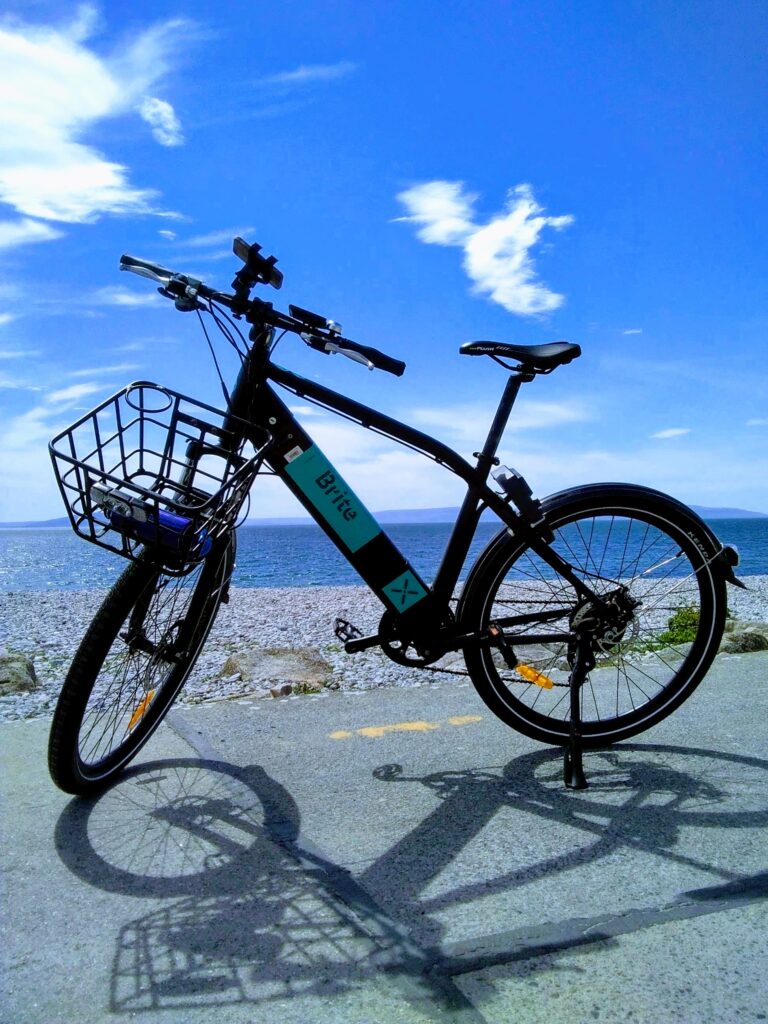 Political support
We are supported by all of the TDs from Galway West, TDs from Galway East, Senators, as well as enjoying cross-party support from City and County councillors who are regularly in touch with us.
Our local and national public representatives accept and support the need to develop and implement policy and see money within our national and local government budgets used for a lasting sustainable, resilient, and healthy recovery.

Change Our Streets goes nationwide
Cycling groups across Ireland are working with local businesses and community organisations to change our streets to make safer streets. Other towns have been in contact with us and have developed their own 'Change Our Streets' campaigns in Ennis, Maynooth, Sligo, Tralee, and Wexford.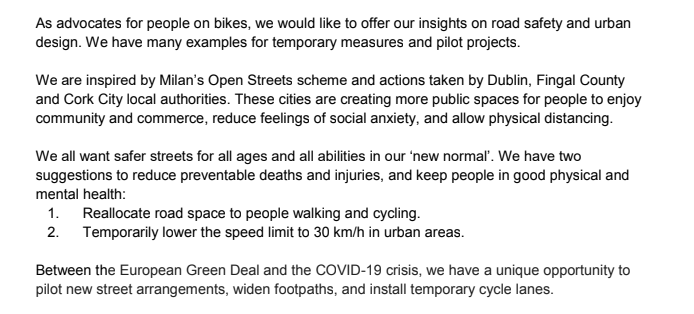 Open Letter
In early May, we sent our Open Letter to the Galway City Council Executive, which was reported by RTÉ News and RTÉ Drivetime. #ChangeOurStreets has two broad principles: More Space and Less Speed to make healthier, happier and safer streets for people of all ages and all abilities. It was signed by more than 180 organisations and individuals. 
Co-signatories
Since then, the co-signatory list has grown to over 250 organisations and individuals. They include Galway Chamber, Galway City Community Network, Galway City Partnership, Galway Councils' Older Persons' Council, residents associations, active retirement clubs, bridge clubs, sports clubs (SKGAA, Knocknacarra FC, Water Polo, Galway Triatholon Club), and youth organisations (Scouts, Girl Guides).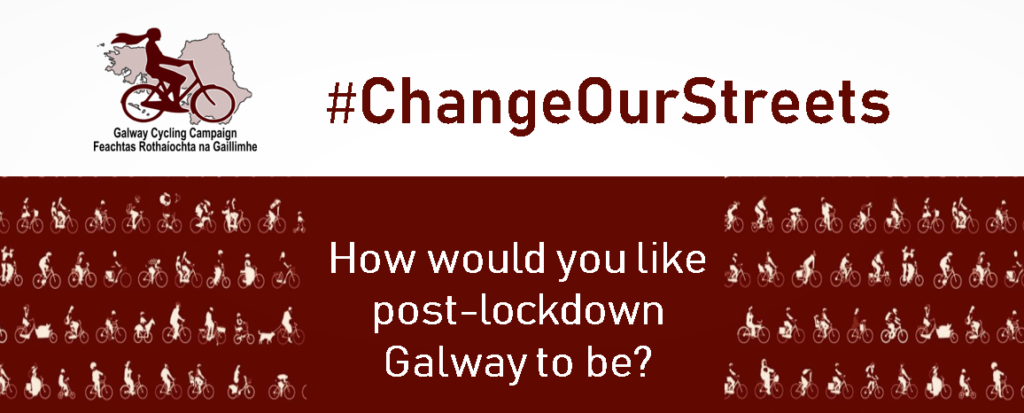 Online public meeting
Within the week of sending the Open Letter to the Council Executive, we held an online public meeting. It was attended by 80 people, including city and county councillors. We invited people to submit their specific ideas on how to change Galway's streets to make them easier, safer, and more pleasant for people of all ages and all abilities
Submission of Specific Suggestions
Over 60 specific suggestions were submitted to the new Galway City Mobility Team. They included specific streets where footpaths need to be widened, longer time at pedestrian crossings, pop-up cycle lanes and commuting corridors.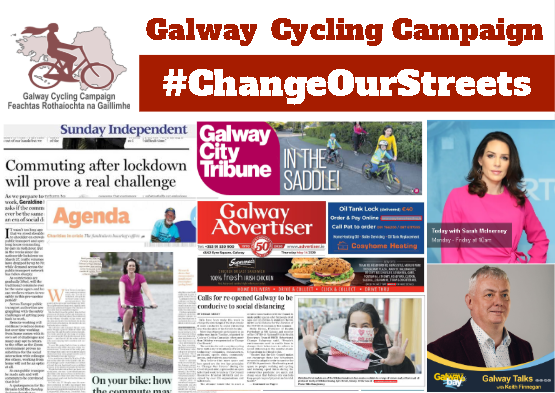 Influencing and reflecting public conversation
Our efforts to #ChangeOurStreets led to invitations to discuss cycling and Covid-19 on The Today Show with Sarah McInerney and Galway Talks with Keith Finnegan.
Reflecting the public mood of the desire to change and for More Space and Less Speed on our streets, The Galway Advertiser, The City Tribune, and Galway Bay FM have covered letters to the editor about speed limits, feature pieces about being 'In The Saddle' and 'Celebrating the rebounding of cycling', as well as our public meetings.
Bhímid freisin ar Raidió na Gaeltachta agus Nuacht TG4.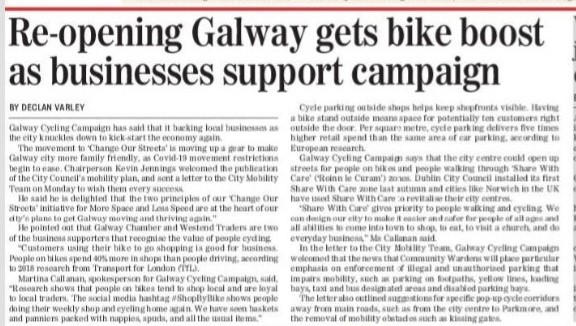 Backing business
Galway Chamber and Westend Traders were two business organisations that quickly supported #ChangeOurStreets, along with Edward Holdings, Aerogen, Brite Mobility, Kearneys Cycles, Aniar, Massimos Bar and The Beauty Mint. They recognise that the bicycle is a great transport option for short distances under 6 km and that more people walking and cycling opens up our streets to community and commerce again.
We back local businesses in the post-Covid recovery. Research from London and Europe shows that customers on bikes are good for business. Local bike shops form part of the #LeanOnMeGalway campaign to kick-start the economy again.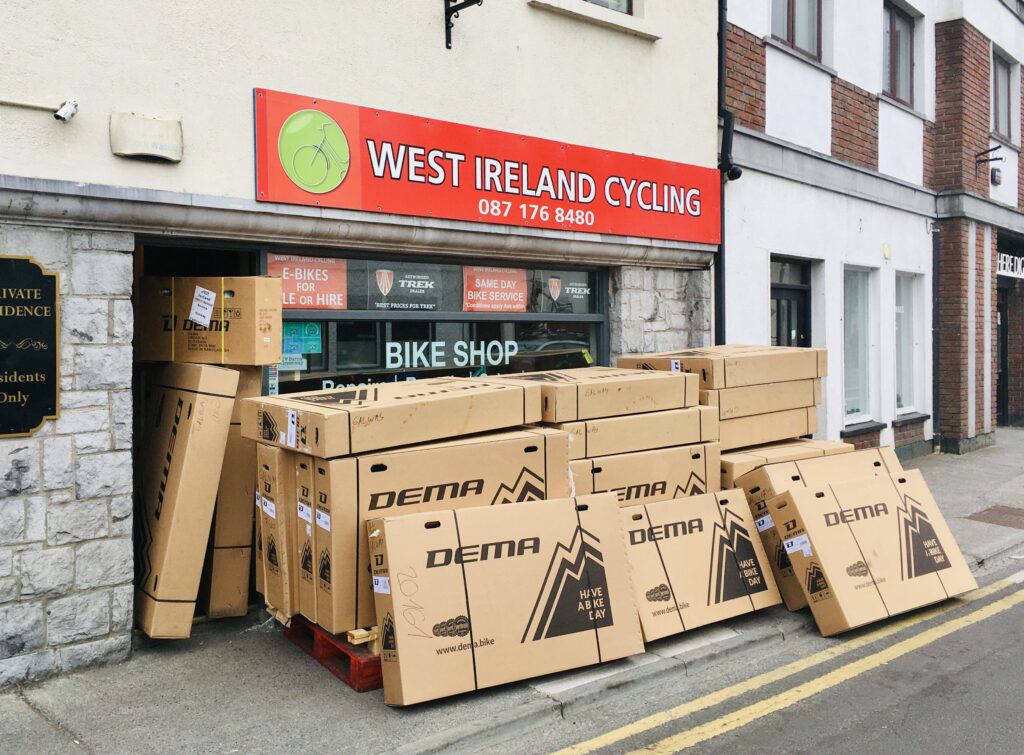 Cycling and commuting after lockdown
As public health movement restrictions begin to ease after lockdown, we are speaking out about cycling, commuting, and the safer infrastructure we need in The Sunday Independent and The Review – Irish Independent,.
Last weekend, along with cycling campaigns in Ireland's four other cities of Dublin, Cork, Limerick and Waterford, we spoke to The Times Ireland. We talked about the unintended benefits of the closure of public car parks turning into cycle parks for children learning to cycle with big new-bike smiles and our urgent cycling infrastructure needs, especially at roundabouts and hostile junctions.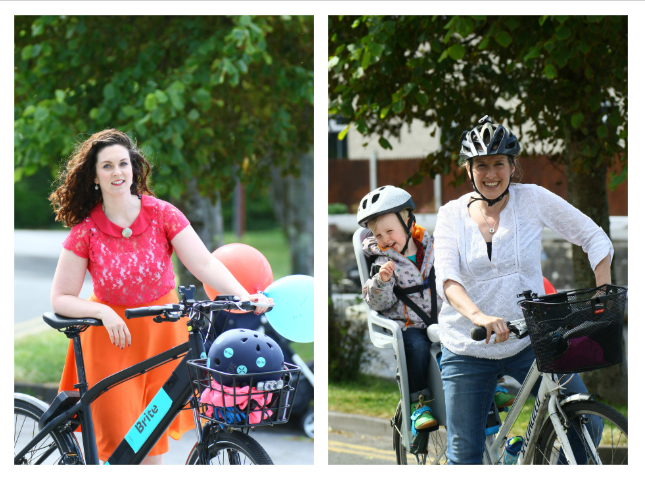 World Bicycle Day, 3 June 2020
To celebrate World Bicycle Day 2020, the Galway Cycling Campaign encouraged people to share photos using the hashtag #MeAndMyBike on social media. There were lots of big new-bike smiles on faces of all ages and stories from people who have got back on the saddle thanks to quieter roads.
No better time to bike
Now is the time to make Galway easy, safe and pleasant for people of all ages and all abilities to cycle from their front doors to local businesses and parks, pitches and beaches. Galway is already a cycling city. Let's make it a better one.