Galway Cycling Campaign welcomes the enforcement by An Garda Síochána of a 24-hour National Slow Down Day on 22nd – 23rd May 2020.
Yet unlike Christmas Day, Slow Down Day should be every day.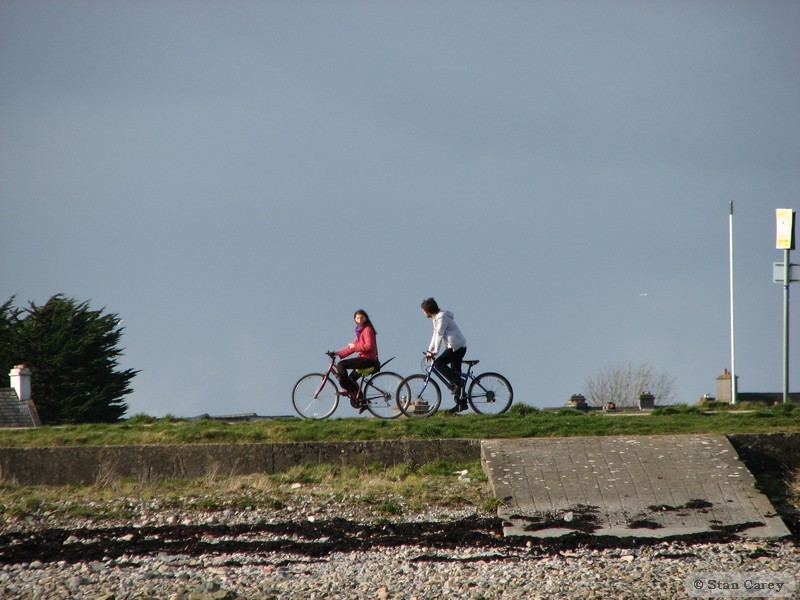 An Garda Síochána say that more road deaths have been recorded so far this year compared to last year (56 deaths up 5). This is appalling in a time of historic low traffic volumes due to the Covid-19 'Stay At Home' restrictions.
Martina Callanan, spokesperson for Galway Cycling Campaign, said: "The research is stark. If you are walking to the shop and a person driving at 60km/h hits you, there's a 90% chance your family will be gathering for your socially-distant funeral. If you are cycling to the local café and are hit by a car travelling at 30km/h, there's a 90% chance you will survive and be able to return to your favourite coffee shop one day."
"We appeal again to the Minister for Transport, Tourism and Sport to take out his pen and sign a ministerial order to lower speed limits to 30km/h in areas where people walking and cycling are sharing space with cars, buses, trucks and HGVs. This will save lives," she added.
Calling for more patience and empathy from different road users, Kevin Jennings, Chair of Galway Cycling Campaign, added: "We welcome enforcement and speed vans all over our city and county tomorrow – and every day. We need a cultural change on our roads. Responsible driving is critical at all times, and particularly now during coronavirus."
He explained: "The two metre social distancing requirement frequently forces people to step off narrow paths out onto carriageways to avoid contact with other people walking. People cycling usually give two metres social distance to people walking too. This means people on bikes must move into the primary position in the middle of the lane, which is difficult when motor vehicles are moving at speed. People should not have to choose between risk of death by road traffic collision or risk of contracting a deadly viral infection."
Neil Ó Laoire of the Galway Cycling Campaign continued: "Evidence-based roads policing should be key in guiding An Garda Síochána's effective use of resources. National Slow Down Days needs to have a measurable impact on the safety of road users. We need regular and reliable enforcement statistics on a number of key indicators – fatalities, serious and minor accidents, penalty points issued, prosecutions.

We also need to know the number of checkpoints and how long they are in operation on Slow Down Day, and how many people driving were prosecuted as a result of this one day."
Martina Callanan concluded: "We expect our new Government to fund changes to road design across the city and county. Engineering out speed is vital to help people driving to adhere to speed limits. People walking and cycling need segregated and protected cycle ways and paths away from main roads to be safe, and to feel safe."