On Sunday, September 20, Galway joins Izmir, Istanbul, Milan, Berlin, Montpellier, Cologne, Washington, Vancouver and many other cities to stage the annual Fancy Women Bike Ride.
It is one of the most colourful, fantastic and empowering grassroots movements in the world.
This is a call to all who identify as women who just want to be visible on the streets and in the society.
We are asking you, in this time of coronavirus, to join in a virtual parade:
Plan a short cycling route in your neighbourhood and invite a couple of friends
Pull on your glad rags and dress up 'fancy'. Bling up your bike. If you ever wanted to re-wear your wedding dress or old ballgown, now is your chance! 
Ride, laugh, ring your bell chimes, capture your moments with photos/videos and share it with the rest of the world. You just might inspire someone else to try life as a woman on wheels.
Tag us @GalwayCycling on Twitter and Facebook plus #FancyWomenGalway and #FWBR2020
There will be prizes for Galway City and County for women of all ages for creative participation:
Wobblers, toddlers, and preschoolers

Primary school children

Teenagers

Bikes as mobility aids

Women who have miles and miles in their legs from cycling to Conamara dance halls

The blingiest bike

The sparkliest gúna!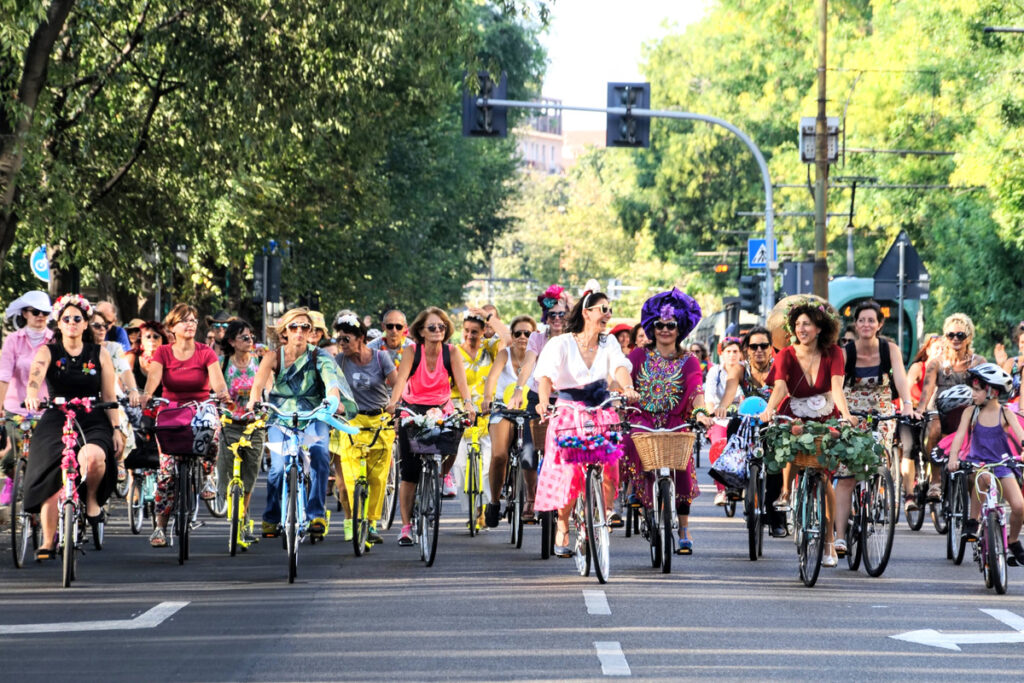 This event is organised by the Galway Cycling Campaign and funded through a Bike Week 2020 grant awarded by Galway City Council, Galway County Council and Galway Sports Partnership.
Bike Week is a Government of Ireland initiative, under the broader Active Travel initiative.