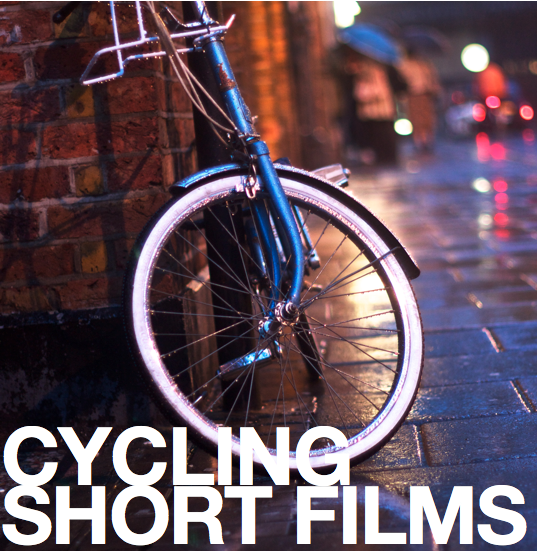 Book now!
Enjoy a free night of short films about, featuring and inspired by bicycles, at the Eye Cinema in Galway. Find out more about the event and register for admittance on http://bikemovie.eventbrite.com
About the event
A celebration of bicycles through films.
A bike-inspired cinema night is one of the novelties planned to add a fresh spark to this summer's National Bike Week festival.
The series of eight short films explores the depiction of bicycles on film and the work of Irish and international filmmakers interested in this topic.
Highlights of the evening's celluloid celebration include excerpts from Belfast native Andy Yoong's new film Break the Cycle, starring Maeve Baxter along with Daniel and Gerard Wolfe, whose exploits on bikes are truly inspirational. Set against the stunning backdrop of the Mourne mountains and Dublin mountain biking trails, this film features the best Irish downhill riders  who narrate their passion for the sport and how important this activity is to 'break the cycle' of everyday life.
The evening will also see Niamh Kennedy's directorial outing documenting the exploits of Dublin cycle couriers – a unique subculture of the Dublin cycling scene. Film buffs will be on the edge of their seats for the Irish cinema premiere of Danny MacAskill's exploits across the Scottish highlands, and the works of international filmmakers including Coline Maldec on Parisian bike culture, and Canadian Mike McKinley's examination of BMXers in Vancouver locating urban spots to ride.
Chris Tierney, one of the event organisers, says, "It has been a privilege to work with inspiring filmmakers and collaborators throughout, and we hope you enjoy the resulting programme that is on offer this year, which we are sure will be a spectacular movie night to remember."
The evening will be of interest to cyclists and non-cyclists alike.
The Galway Bike Festival movie night is being held in the Eye Cinema, and is organised by the Galway Cycling Campaign and supported by the Galway City Council and the Eye Cinema.
The festival, which runs from 18–26 June, will also feature public events with live music, and live cycling performances in Eyre Square.
[download id="36″]