Locals have expressed concerns over proposals by Galway City Council to set a "crazy" 80kmph speed limit outside the gate of a Galway City primary school.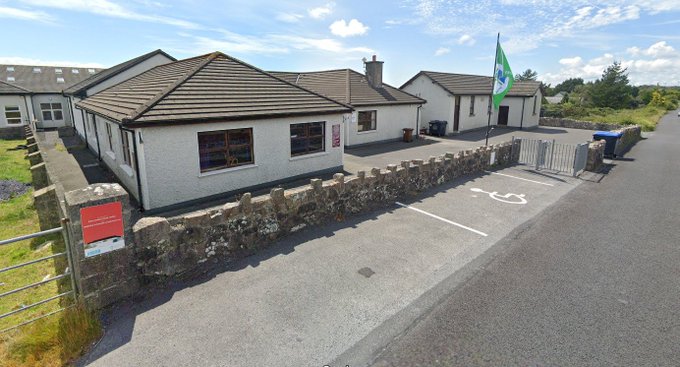 In the draft speed limit bye-laws, the council has designated all of Rahoon Road west of Clybaun Road as 80kmph, including the section outside the site of Scoil Naomh Sheosaimh primary school and naíonra in Boleybeg. This would make it the only school in Galway City with an 80kmph speed limit outside the school gate. 
Neil O'Leary, parent of a child at the naíonra, said, "It's crazy that Galway City Council would even consider making this section of road 80kmph. There are hundreds of children arriving at the school gates here every day. Yet the bicycle rack remains empty as parents choose to drive to school because it feels safer, and who could blame them? If a child is hit by a vehicle whizzing by at 80kmph, a socially distant funeral is all but guaranteed. At 30kmph, that same child has a 90% chance of surviving and returning to the playground."
"I cycle my son to and from here most days and I know other parents would like to do the same, or walk with their kids, but don't feel safe enough to do so. A lower speed limit would make for a much less hostile road environment, help attract more parents out of their cars and fill up the bike-rack at the school" said Mr O'Leary.
Public consultation on the proposed speed limit bye-laws is open until 16th September. Any concerns or proposals to Galway City Council can be made at http://bit.ly/galwaycityspeedlimits