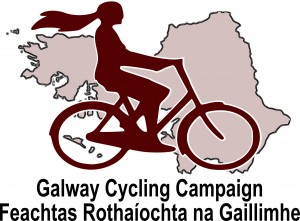 Cyclists repeat call for action on local councils who are "Addicted to Cars"
For Budget 2017 the Galway Cycling Campaign restated its call on the previous Government to remove car-parking revenue from local authorities and take away financial incentives to promote private-cars over other forms of transport. Figures in a 2010 report for the Irish Parking Association show that nationally, Irish local authorities accounted for 27% of car-parking capacity and 33% of parking revenue. The local council component of the business accounted for €115 million in annual revenue. The Cycling Campaign submission points out that car-parking revenue gives local authority managers a financial motive to prioritise cars over other forms of transport. This conflict of interest has strong negative implications for state transport policy.
The submission was sent to the following Ministers who all have a role in Government policy and local authority funding.
Michael Noonan T.D. Minister for Finance
Paschal Donohoe T.D. Minister for Public Expenditure and Reform,
Simon Coveney T.D. Minister for Housing, Planning and Local Government
Denis Naughten T.D. Minister for Communications, Climate Action and the Environment
Our discussion document "Addicted to Cars" was passed to the Ministers, it points out that the state has invested in measures intended to promote sustainable travel such as walking, cycling and public transport, yet little overall growth has been seen. The way councils use funds for sustainable transport often creates new problems or avoids fixing old ones. Worse: a situation continues where state funds meant to support sustainable transport end up being used essentially to facilitate car travel. Irish cycle lanes often seem to disappear just where they are needed, with cyclists finding their way blocked by parked cars and traffic jams. Other negative impacts include creating one-way streets so that additional road space can be used for car parking, often this has the practical effect of making it illegal for children to cycle to school. In some cases local authorities have spent state funds in a way that avoids key aspects of the recommendations behind the project. We use the example of the Coke zero Bikeshare in Galway. City Bikeshare stations were installed without bringing in the two-way cycling on one-way streets that was part of the proposal.
To fix the problem, we propose a system of strategic parking levies. A system of car-parking levies would also have wider uses such as providing support for businesses in town centres and support for anti-congestion projects such as park and ride schemes. Such levies could be used to provide a level-playing field between hard-pressed town centres and out-of-town shopping centres that should not have been allowed in the first place.
Only the offices of Minister Noonan and Donohue acknowledged receipt of the submission. There was no reply discussing the issue which is clearly a major obstacle to the implementation of state policy.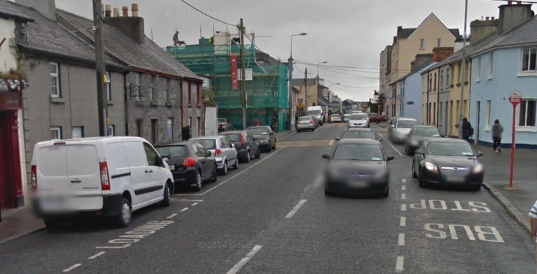 Galway City (Bohermore): Google Street View showing this strategic access corridor, the local authority has removed road space from cyclists to provide paid on-street parking. The disk parking arrangements with painted parking lanes and ticket machines can be seen.
See our discussion paper: Addicted to cars; the role of car parking revenue for Irish local authorities and implications for state policy.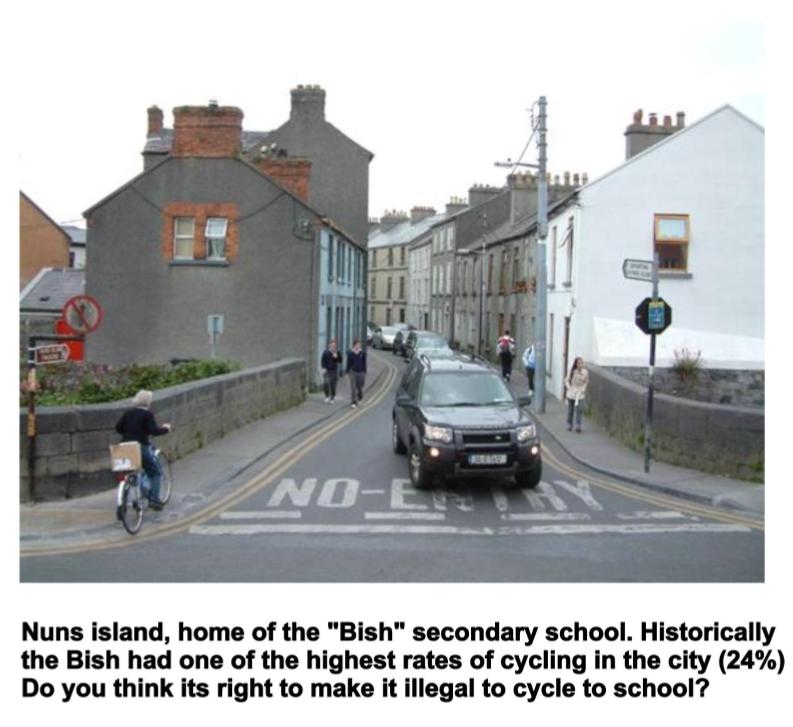 Galway City: Galway Cycling Campaign poster illustrating impact of city council practices on child cyclists.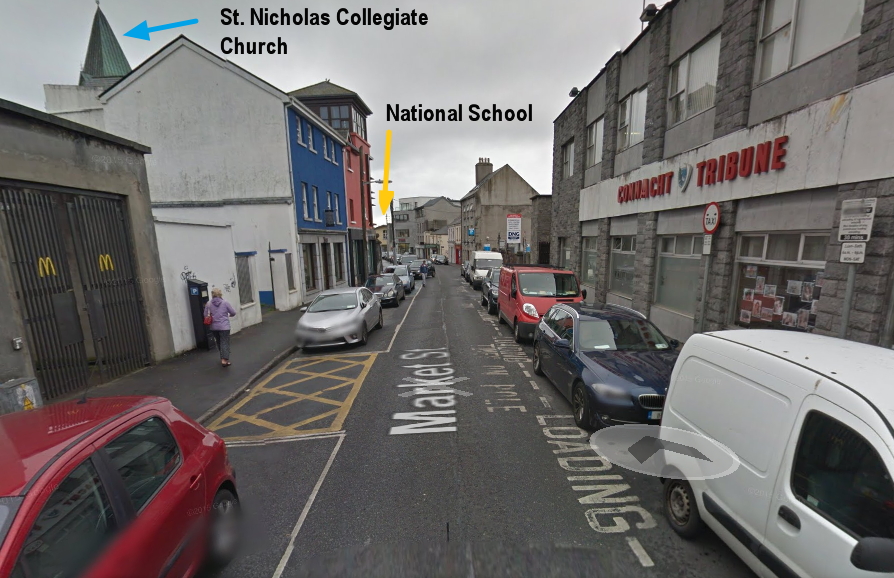 Galway City: Google Street View showing Market St. at the Connacht Tribune Office. The street is one-way going towards the viewer. There is a Bikeshare station on Mainguard Street near St Nicholas Church in the background. The distance to the next Bikeshare station at Newtownsmith is 350m. Because of the one-way street system and a ban on cycling in the pedestrian zone, the return journey from Newtownsmith to Mainguard St. is 1.1km by the northern Route and 2.1 km by the southern route. In the background is St Patricks National School – schoolchildren face similar diversions. The disk parking arrangements with painted parking lanes and ticket machines can be seen.