Cycle to the Match – Pearse Stadium Bike Valet
The Galway Cycling Campaign organised an innovative bike week travel initiative for the recent Galway hurling championship match, held at Pearse Stadium on May 21st 2023. Taking a creative approach to sustainability, the campaign, in conjunction with Galway GAA, successfully organised a bike valet service exclusively for children and adults arriving on bicycles.
This dedicated, secure bike parking initiative aimed to promote sustainable transportation and encourage those living within cycling distance of the stadium to opt for a greener mode of transport. The bike valet service provided a safe and convenient parking solution, eliminating the concerns of theft or damage. Those who chose to cycle to the match were rewarded not only with the peace of mind of a secure parking area but also were rewarded for their modal choice with some prizes and bike goodies. The Galway Cycling Campaign recognise the importance of incentivising sustainable choices and thus introduced the initiative to make the cycling experience to the match even more enjoyable.
By organising this bike valet service, the event succeeded in raising awareness about the benefits of cycling and the potential for sustainable transportation in the community. In the longer term, opting to bike or to walk can not only reduce the number of cars traveling to the game but also contribute to a healthier and more active lifestyle choices for match goers. Such successful endeavors highlight the positive impact that community-driven campaigns can have in promoting sustainable practices and making our city greener and more bicycle-friendly.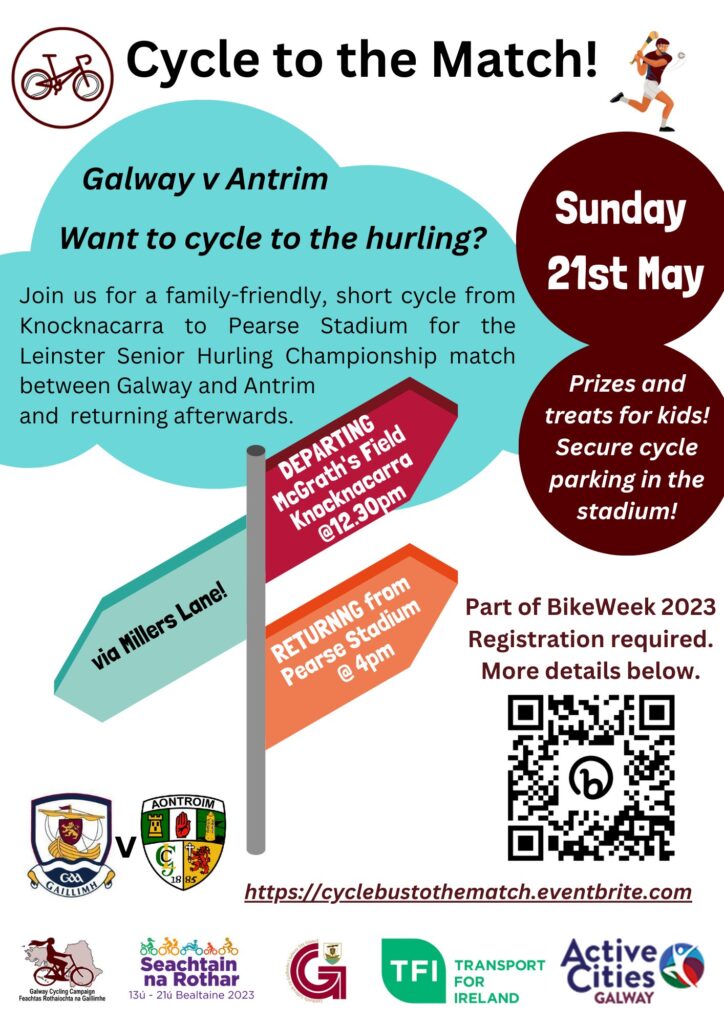 See more on https://www.eventbrite.com/e/cycle-to-the-match-pearse-stadium-bike-valet-tickets-615012317397